Gospel Presentation
How Can I Be Forgiven?
1.  Understand God's Holiness
Hab 1:13- You are of purer eyes than to behold evil, and cannot look on wickedness.
Ps 100:3- Know that the LORD, He is God: it is He that has made us, and not we ourselves;
As our Creator and Sustainer, God has dominion and authority over us, and will hold us accountable for His requirement of righteousness as outlined in the Ten Commandments.
2.  Recognize Your Sinfulness
Rom 3:10-12, 23- As it is written, There is none righteous, no, not one: There is none that understands, there is none that seeks after God. They are all gone out of the way, they are together become unprofitable; there is none that does good, no, not one. For all have sinned, and come short of the glory of God;
Rom 6:23a- For the wages of sin is death…
Because of our sinful nature, we all are dead in our sin and cannot deliver ourselves- we have violated God's Law and justice and face His wrath. We must realize that we are guilty, we do deserve His punishment, and we need His mercy and pardon.
3.  Repent (Change your mind) about your Sin
 Jesus said:
"…The time is fulfilled, and the kingdom of God is at hand. Repent, and believe in the gospel." Mark 1:15
"I did not come to call the righteous, but sinners, to repentance."  Matthew 9:13
"I tell you, no; but unless you repent you will all likewise perish." Luke 13:5
Repentance was a key feature of the message of Jesus Christ. In order to truly trust in Christ as one's Savior, the person must recognize that he has disobeyed God and is in danger of eternal judgment because of his sin. He must admit that he is guilty before a holy God, and cannot, in himself, do anything to remedy this situation. More than that, he must realize that his disobedience has offended a holy God, and he must repent of this offence. The word translated "repent" means to "change one's mind" regarding his sin. In other words, he must turn away from sin and from his love for sin – realizing that it is an offense to God – and turn to God, trusting in Him for his forgiveness. He will hate his sin and the damage it has done to our Creator and to His purpose for mankind.
The Apostles also preached repentance as a factor in one's salvation:
"Truly these times of ignorance God overlooked, but now commands all men everywhere to repent." Acts 17:30,31
"I kept back nothing that was helpful, but proclaimed it to you, and taught you publicly and from house to house, testifying to Jews, and also to Greeks, repentance toward God and faith toward our Lord Jesus Christ." Acts 20:20-21
You must have a sincere change of your mind and heart, and a willingness to leave your sinful life style and turn to God for salvation.
"'Therefore I will judge you, O house of Israel, every one according to his ways,' says the Lord GOD. 'Repent, and turn from all your transgressions, so that iniquity will not be your ruin.'"  Ezekiel 18:30
4.  Believe Christ's Sacrifice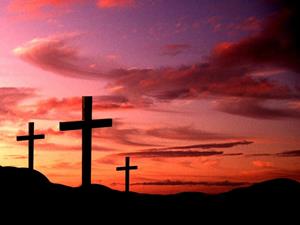 Rom 6:23b- but the gift of God is eternal life through Jesus Christ our Lord.
2 Cor 5:21- For He (the Father) has made Him (Son) to be sin for us, who knew no sin; that we might be made the righteousness of God in Him.
The only solution to our problem is God Himself paying the price- because sin has to be paid for by death, God sacrificed His own Son so that He could accept those who are covered by Jesus' blood.
5.  Receive God's Forgiveness
Rom 10:9- if you confess with your mouth Jesus as Lord, and believe in your heart that God raised Him from the dead, you shall be saved;
John 1:12- But as many as received him, to them gave he power to become the sons of God, even to them that believe on His name:
God offers His forgiveness to those who approach Him humbly, being willing to turn from their sinful insistence on ruling their own lives, and trusting God's promise that in Christ there is deliverance.   When one cries out to God in faith believing that Jesus is the risen Lord and Savior he is born into the family of God and becomes a new creature.
Are You forgiven?